Netflix's new drama series 'Squid Game', which is now airing across the globe, has created many trends. Squid Game, Netflix's viral serial drama, has made Dalgona candy a huge boost in popularity all over the world. The Dalgona candy has become a viral sensation on Tik Tok, Instagram, Facebook, and other social media platforms.
What is Dalgona Candy?
Dalgona is derived from the word "dalgona", which carries the meaning "sweet.". Essentially, dalgona sweets resemble a honeycomb. Dalgona candy is a popular street snack in South Korea in the 1970s and 1980s. Typically, the street vendors sold the sweets in front of elementary schools.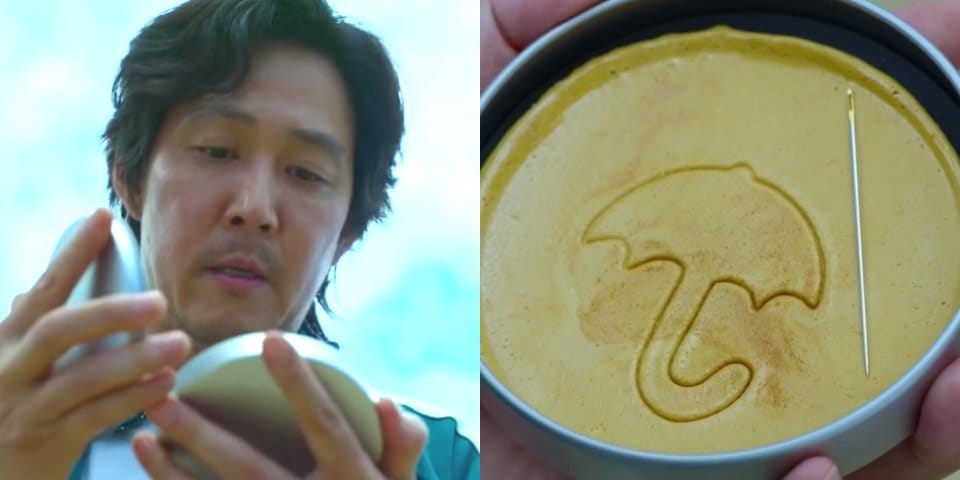 Squid Game is a chilling nine-episode series about a society in which hundreds of cash-strapped participants accept an odd invitation to participate in children's games that become deadly. Squid Game is the first Korean drama to debut at the top of Netflix, just four days after its premiere, and is currently the company's largest series launch ever.
In the third episode, the players are taken to a playground. The players must select from four distinct shapes: a circle, a triangle, a star, and an umbrella. Then, the participants get a tiny container. Inside the container, they will find a dalgona candy and a very fine needle. Furthermore, the players have just 10 minutes to get their form out of the candy with the needle without breaking it. If the timer runs out or if they break the candy, they will be shot.
How to make Dalgona Candy at Home
Cooking time: 2 minutes
Ingredients:
Directions:
Pour 1½ of sugar onto the metal ladle.
Heat the sugar in a metal ladle over a low flame.
As soon as the sugar has melted, keep stirring with a chopstick.
Place melted sugar on a sheet of parchment paper.
Cut out shapes using a cookie cutter (a circle, a triangle, a star, and an umbrella).
Allow it to cool and become solidify.
Have fun and find out whether you're alive or dead, in Squid Game.
Read this article in Malay here.
Disclaimer
The webmaster is not responsible for the comments or postings made by senders in this site's comments area. The sender of any comments or postings is solely responsible for them.
Sis Rasa, Sis Cerita